Martin Lubricants Receives ISO 9001:2015 Certification Through May 2024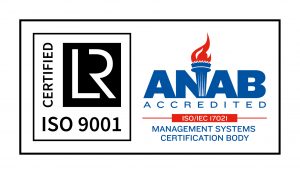 Building on its existing commitment to excellence, Martin Lubricants is proud to announce it has received ISO 9001:2015 certification as a manufacturer of finished lubricants. To obtain an ISO 9001:2015 certification, an accredited third party auditing organization reviews the company's internal quality management system processes, ensuring the company is capable of consistently delivering a service that meets customers' needs and expectations.
The ISO 9001:2015 quality management standard was developed and published by the International Organization for Standardization (ISO) and establishes an effective quality management program for manufacturing companies. Important components of ISO 9001:2015 include customer satisfaction and establishing processes for continuous improvement.
To view Martin Lubricants' ISO 9001:2015 certification, click the link below.