CrossCheck Oil Analysis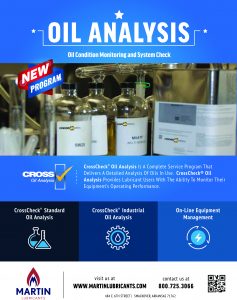 CrossCheck® Oil Analysis is an integral part of your equipment's predictive maintenance program. Oil Analysis provides you the tools to alert you to conditions that lead to premature equipment failure or production losses. CrossCheck is ideal for analyzing compressor oils, circulating fluids, hydraulic oils, heat transfer fluids, natural gas engine oils, gear oils, transmission fluids, turbine oils, passenger car engine oils, and heavy duty diesel engine oils.
CrossCheck is available in two service levels depending on your needs:
CrossCheck® Standard provides you with the results of all tests performed, evaluation, recommendation, and a cumulative history of previous tests to identify contaminants.
CrossCheck® Industrial goes beyond the Standard program which provides information about the internal condition of the major components in vehicles and equipment.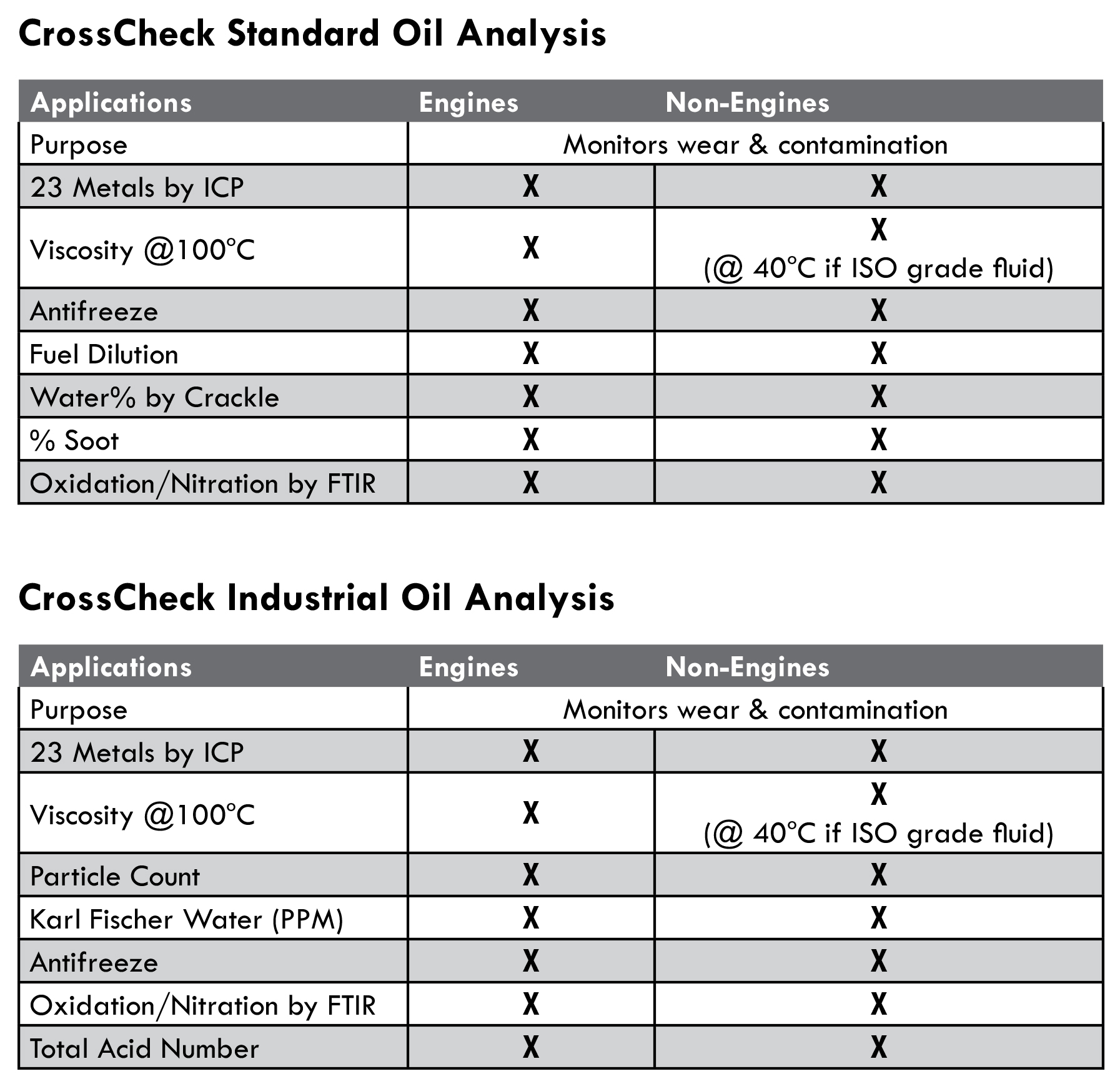 For more information, download our Cross Check Information Sheet here.